The United Nations Development Programme (UNDP) has partnered with the College of Business and Management Sciences (CoBAMS) to conduct consultations whose findings will inform this year's human development report.
Speaking during the consultations on June 26th 2023, at Makerere University, Prof. Henry Alinaitwe, the Deputy Vice Chancellor, Finance and Administration at Makerere University, hailed UNDP for always partnering with the university.
He said Makerere is open to more collaborations in a bid to drive positive change in the country.
"As Makerere, we shall contribute and engage in this report which we are going to produce. As knowledge creators, people who engage with many institutions, we shall make sure that whatever is put out is disseminated so that it is able to help society in many areas that require development," Prof. Alinaitwe said.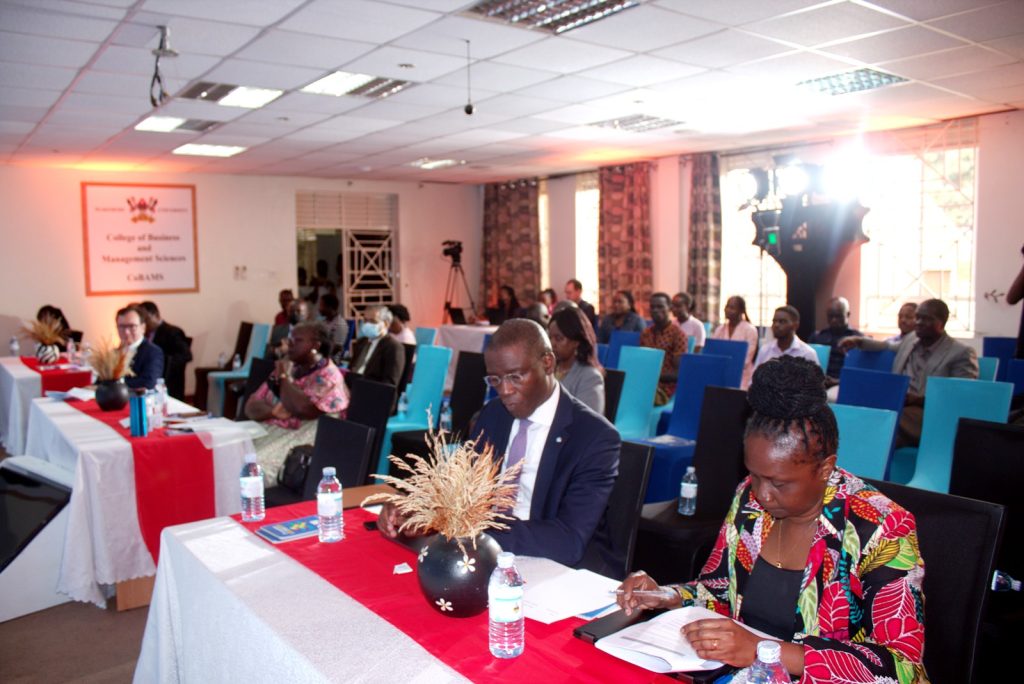 The university has several running ventures with UNDP some of which include the establishment of the Makerere University Innovations Hub, whose establishment UNDP is funding.
Ms Elsie Attafuah, the Resident Representative of UNDP said 33 years since the launch of the first human development report, they are continuing to expand the conversation around human development beyond just income.
"Today's conversation examines a number of things but in particular the governance mismatches and institutional designs that create responses to global crises and challenges. We are also looking at how can we address some of these mismatches. We will also be exploring an agenda around digital technologies and how they impact on human development,"Attafuah said.
She said that the recent events and calamities like the Covid pandemic, climate change and Ukraine-Russia war have shaped the human development capital in the recent years, noting that this year's report will further address this.
According to the UNDP country representative, this year's human development capital report will help start conversations on how to find lasting solutions to the challenges faced.
"Africa has a voice in these issues, it has a voice when it comes to governance of things, geopolitics of the world today and what it is telling us. As we deliberate today, let us position Africa in that global context of uncertainty of finding creative pathways in the development agenda of the region."
"Since the inception of 1990 human development report, there have been a number of other reports. The fourth coming report builds upon the insights of the previous reports but we also know that the whole ground went into a Covid period and it affected many facets of our life including human development. It is disheartening that for the first time, the global human development index declined, setting us back to 2016 levels as documented in the 2021 and 2022 human development reports." Some of the things sighted as factors affecting human development included climate change, insecurity, governance mismatches and political polarization. Dr. Kasaija cited some causes of political polarization such as patronage, corruption, political intolerance, economic disparities, election injustices as well as the media especially social media. He called for institutional reforms, election reforms, increasing literacy levels and reconciliation among the different groups of people.