Following routine transfers of officers within the university, the College of Business and Management Sciences (CoBAMS) bid farewell to its procurement officer Mr. Stephen Byarugaba and welcomed Mr. David Ikomo. Stephen has served the college for the last two years. While bidding him farewell on July 7, 2023, the Principal, Prof. Eria Hisali appreciated him for his dedicated service and commitment to the job. Describing him as a flexible, committed and hardworking person, the Principal said Mr. Byaruhanga had supported maintenance of structures, procurement of materials as well as projects.  He has been working outside the normal working hours. This flexibility has allowed us to achieve a lot," Prof. Hisali said.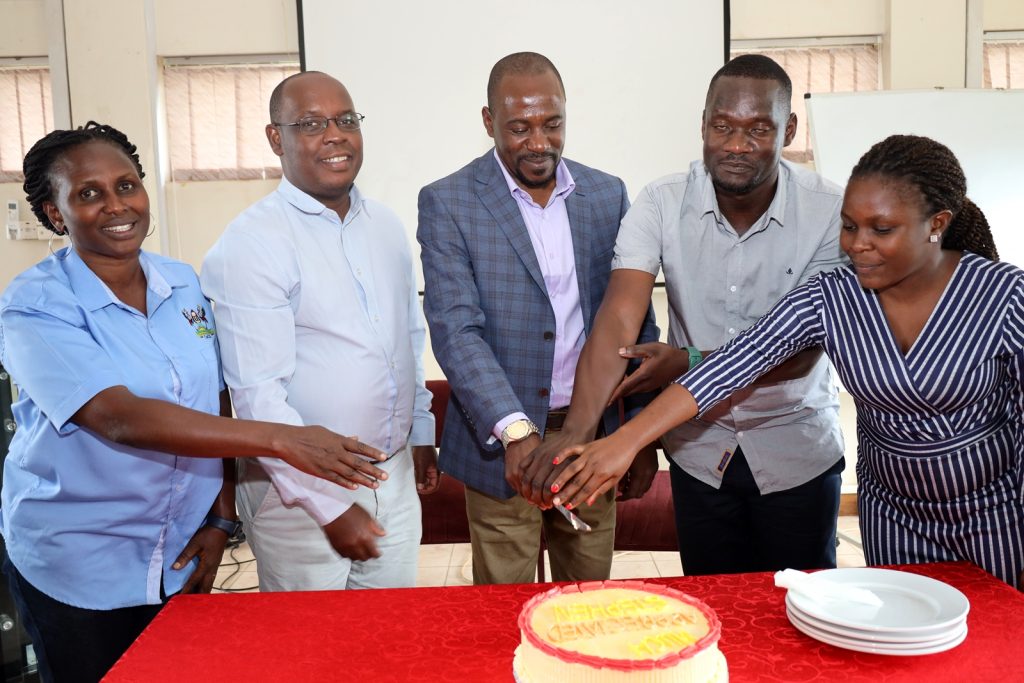 The Principal welcomed Mr. Ikomo to the CoBAMS family and called on him to support the staff in whatever way he can. He cautioned against cliques, rumors and dividing of staff. He informed the meeting that the college had improved her work flow processes and asked David to build on the foundation he has found. He asked that lead times between the work flow processes must be reasonable to allow users get the required items in time.
He committed the college to supporting David settle into his new role at CoBAMS.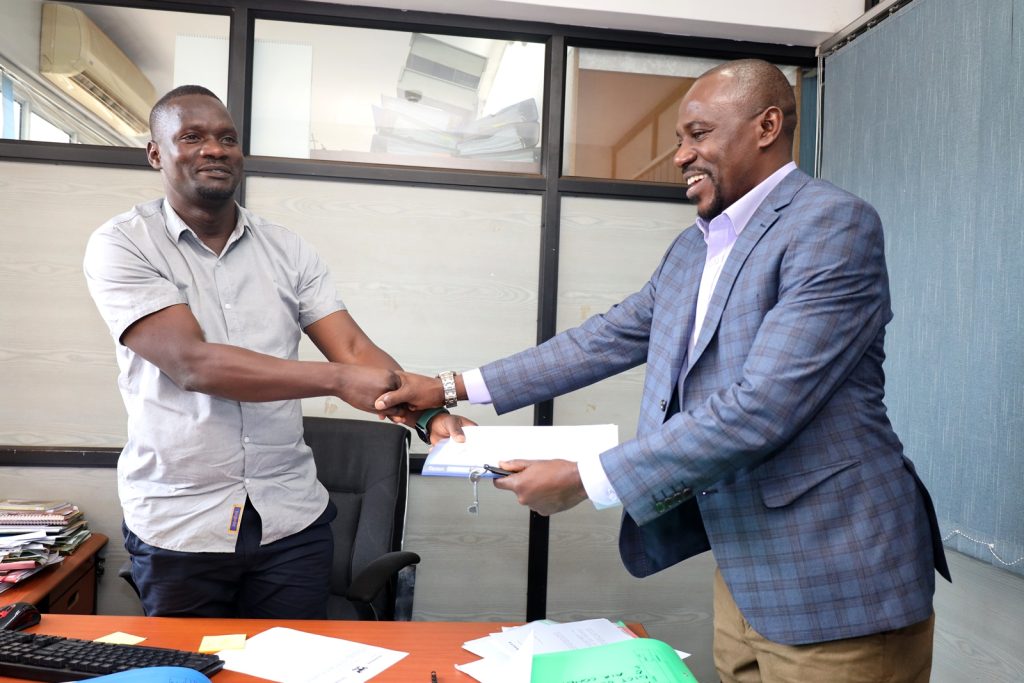 While handing over, Mr. Byaruhanga thanked management of the colleges CoBAMS and CoCIS for the support rendered to him during his service.
"I am specifically grateful to the Principals and Sub-Contracts Committee members for being available when I needed them, their flexibility without bending rules and support which enabled us in making timely decisions for the benefit of the constituent colleges and ultimately according me a stress-free working environment," he said.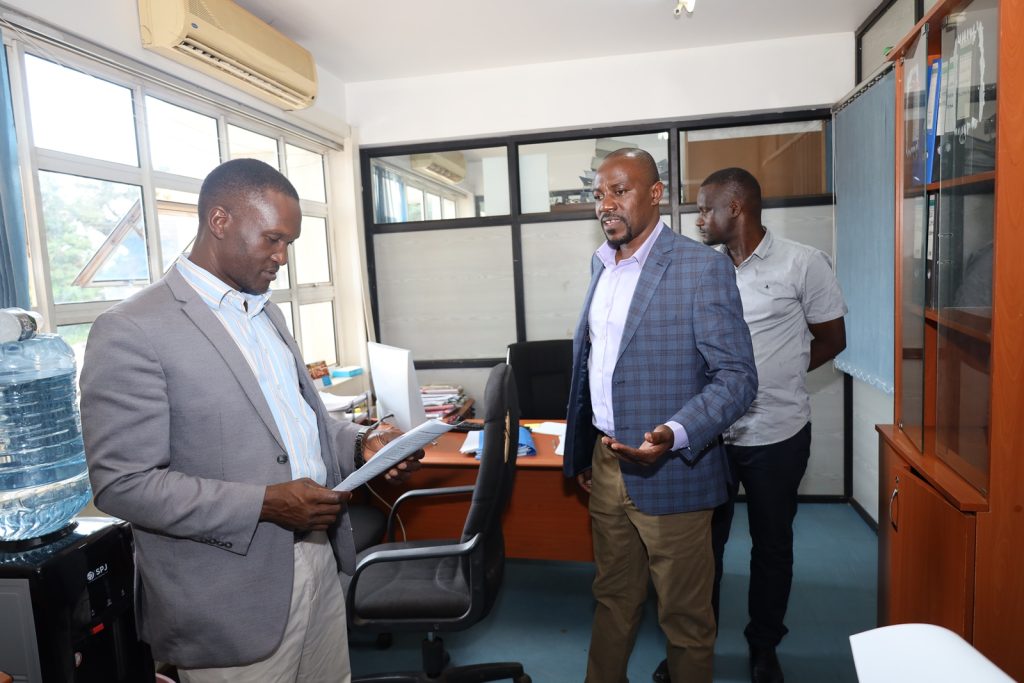 He appreciated Ms. Olivia Namuleme, the records assistant, for her exceptional hard work and ethical conduct in discharge of her duties. Mr. Ikomo on his part said he was happy to join the CoBAMS family and called for their support as he settles into the new office.