The Dean of the School of Economics on February 23, 2023 took off time with his staff to engage in team building activities and strategic planning for the school. Prof. Ibrahim Okumu called on his staff to visualize the kind of school they each want and do what is necessary to build it. He called for team effort in everything they do, saying teamwork divides the task and multiplies the success. He called on the staff to improve the visibility of the school through conducting seminars and also publishing both in journals and the media. He called on his team to draw strategies towards this.
Prof. Okumu also called for amicable ways of solving conflicts in case of an occurrence of the same.
Dr. Naboth Coole, the guest speaker at the retreat shared with the start the importance of building a winning team and how to go about it. He said it is important to recognize the importance of every individual in the organization for they contribution something to the growth and development of the unit.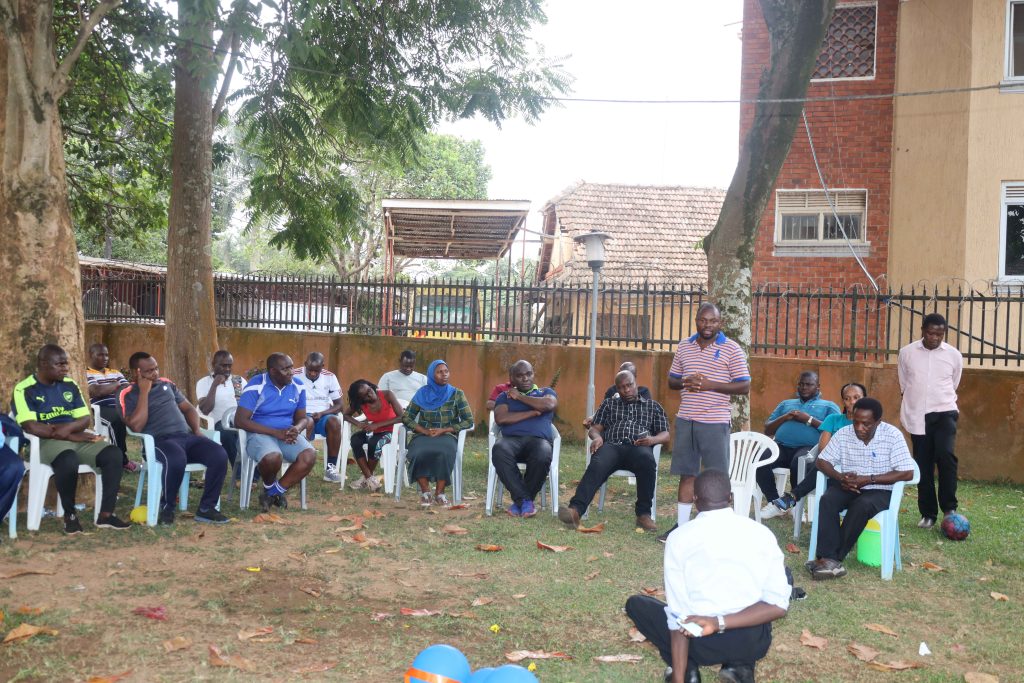 He said for one to build a winning team, it is important to have effective leadership and know how to solve conflict. An effective leader, he said, is one that has the capacity to influence others through inspiration, motivation, passion and vision.
An effective leader out to be optimistic, Dr. Coole advised. Positive attitude can set the tone and motivate individuals to be more productive, he added. People who are optimistic about not only themselves and what they're doing, but about other people, are much more likely to inspire others to be, and do their best.
The participants heard that a good leader should have the ability to Make difficult decisions. The ability to make difficult decisions based on the facts and circumstances of each specific situation is a crucial quality of a great leader and effective leadership.
"True leaders must also know when to make decisions solely on their own, and when they can, and should, be based on the input of others when working towards a common goal," he said.
The staff of the school concurred with the presenter on ones' ability to delegate. A strong, confident and effective leader is not afraid to let others handle the workload and can ultimately give credit where credit is due. Strong leaders also get to know the people they're working with well enough to decide who is best suited for the delegation of certain tasks.
"A person who understands this leadership style is typically a better leader," Dr. Naboth said.
Other qualities of an effective leader include humility, being approachable, manage priorities, mentor your successor, coordinate your resources, have a positive attitude and being transparent among others.
The team also discussed conflict management. They noted that while conflict at work are normal, it is important to resolve all conflict in order to have a good working environment. Some of the causes of conflict sighted included poor management, poor communication, poor work environment, lack of equal opportunities and unfair treatment among others.
Leaders heard that If they are to solve conflict that occurs among people, they need to be persistence, committed and focused.
"If we want to help people make the contribution at their place of work as they can, we must uncover what is the underneath the conflict in any situation, then we shall help people work together for a common goal," Dr Naboth said.
"It's very ok to disagree but importantly, agreeing to disagree is assign of maturity in management".
On building a winning team, the staff agreed with the facilitator that they each have to play a role in elevating their school. A winning team must have people who do collective work, have a good attitude, good communication, result oriented, good leadership, team spirit and supportive to one another among other things.