Cancer Patients Spend an Average of Shs 300,000 on a Single Visit at UCI
To access treatment and care services at the Uganda Cancer Institute (UCI), patients spend on average 300,000 Uganda shillings on a single visit although some spend to as high as 800,000 (Figure 1). This was revealed by a study done by Makerere University in collaboration with the Strengthening Institutional Capacity for Research Administration (SICRA) and Uganda Cancer Institute (UCI) with funding from the Government of the Republic of Uganda through Makerere University Research and Innovation fund (Mak-RiF).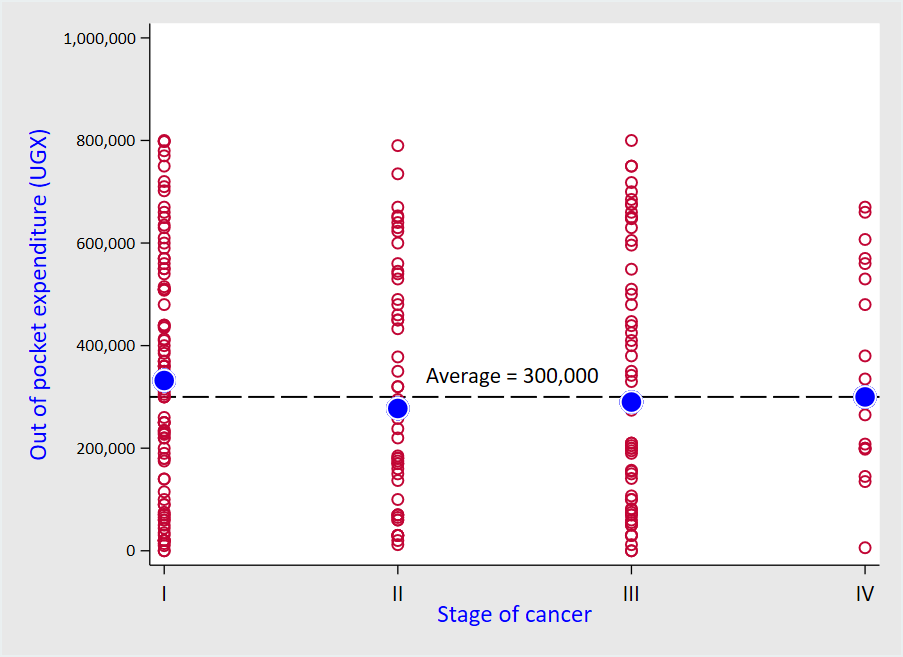 Conducted in 2021 during the Covid-19 pandemic lockdown, this study titled "Impoverishing and Catastrophic Health Expenditure on Cancer Care among Persons affected by Cancer in Uganda" is among the first few in the country to estimate the catastrophic health expenditure among cancer patients receiving care in Uganda.
The study revealed that patients suffering from Prostate and Colorectal Cancers were the most affected, with their out-of-pocket expenditure greater than 600,000 per visit. Out of pocket expenditure refers to all direct payments for healthcare or services from household income or savings that patients incur at the point they receive health services.
The study also highlighted that a considerable proportion of cancer patients experience catastrophic health expenditure. "Overall, at least half of all cancer patients experienced catastrophic health expenditure on Cancer Care and treatment. 5 out of 10 patients spent at least 40% of their household income on Cancer health care," the study findings reveal in part. Further, "Cancer patients or households with patients are unable to solely meet costs associated with cancer care. Often they depend on family, relatives, and friends' support. However, the continuity of support coming through is not guaranteed throughout the patient's time of sickness." Speaking during the Dissemination and Stakeholders Engagement at UCI, Dr. Allen Kabagenyi, the Principal Investigator, noted that unemployed patients, who constituted 86% in the study, were among those who spend at least 300,000 Uganda shillings whenever they visit UCI. "This money is spent on buying missing drugs, imaging services, and tests among others," she added.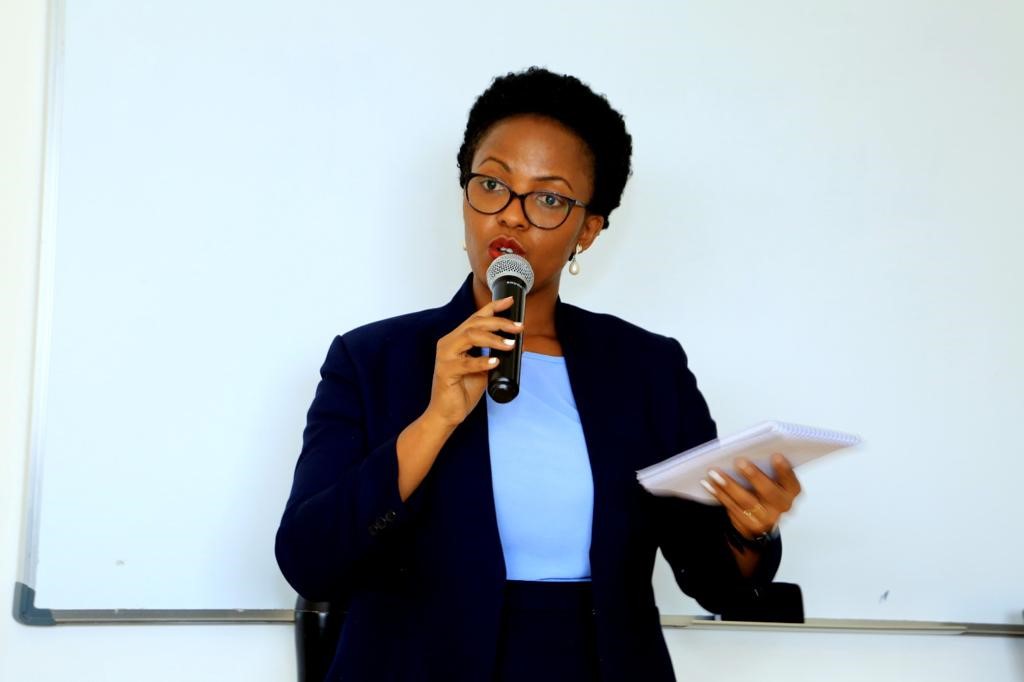 Besides digging deep into their pockets to meet the cancer treatment costs, the findings reveal that families often sell their household property like land, animals, homes among others, in order to raise money for treatment and any related care. "The Shs300,000 is for only one visit but remember a cancer patient who is on stage one and two has to visit regularly, translating to almost Shs. 3.6 million in a year," Dr. Francis Kiweewa, the Director Strengthening Institutional Capacity for Research Administration (SICRA) said.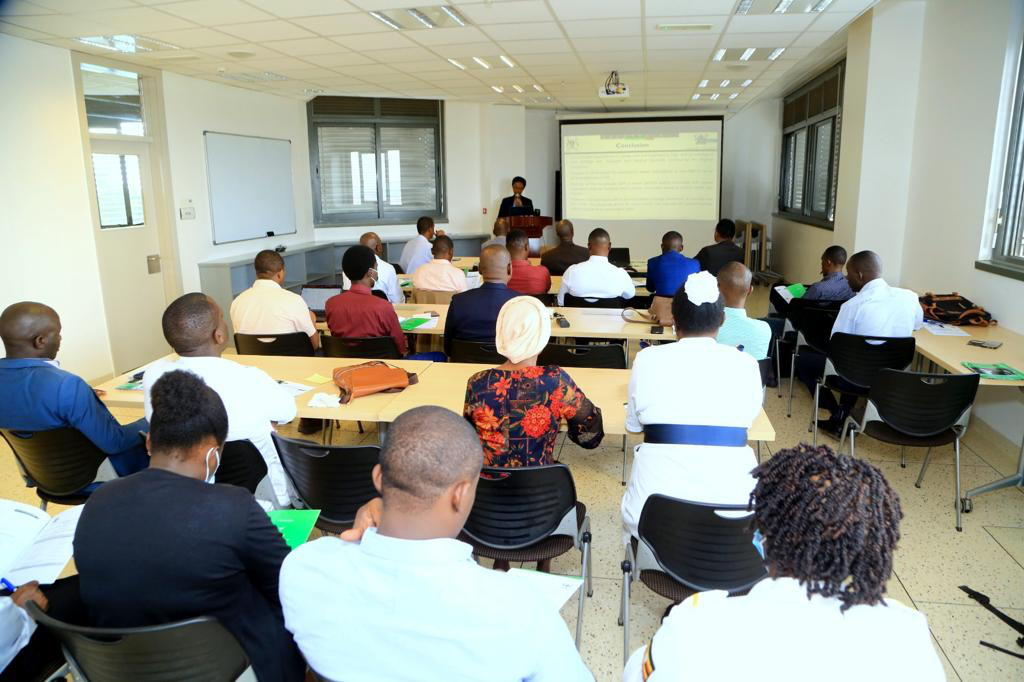 The Assistant Commissioner – Non communicable diseases (NCDs) prevention and control Department at Ministry of Health, Uganda, Dr. Gerald Mutungi said; "At the ministry, we have adopted the approach of evidence-based policy decision making. Therefore, the policy recommendations of this study are well received."  He further said that as the Ministry waits for the passing and implementation of the National Health Insurance Scheme, researchers need to investigate and come up with measures aimed at cancer prevention and control."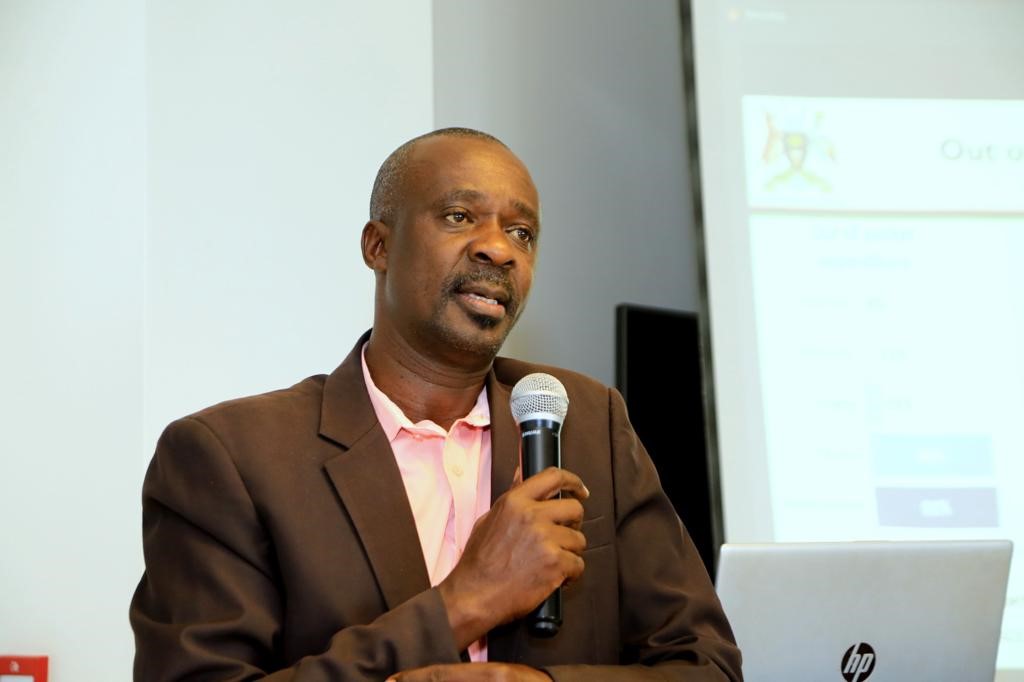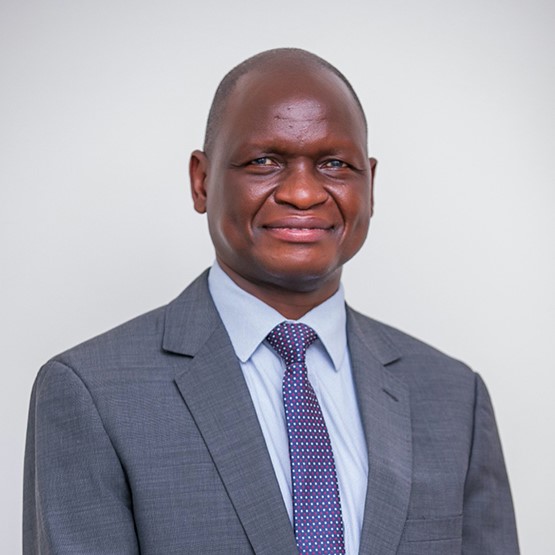 Dr. Jackson Orem, the Executive Director of Uganda Cancer Institute, while responding to the study findings admitted to the growing cancer burden, which he said could only be managed through establishing regional Cancer management centers. He said "currently when you look at the statistics of the number of cancer patients we receive at UCI, 15% are from central region while 85% come from up country. What I can say is that we need to decentralize our services so that these people are able to access them with ease in their respective areas."
Dr. Nixon Niyonzima, the Head of Research at UCI, said government should have focused interventions of increasing household income so that the patients are able meet the cancer care and treatment related expenses.
Speaking to journalists, Prof. Bruno Yawe, the Ag. Principal College of Business and Management Sciences (CoBAMS) noted that the study speaks to the objectives of Makerere University's strategic planning framework for the 2020–2030 period, which seeks to enhance a research-led university. He commended the multidisciplinary study team led by Dr. Allen Kabagenyi, saying that the findings were timely especially when Uganda is registering rising cancer related morbidity and mortality. He thanked the Mak-RIF Grants Management Committee representative Dr. Mercy Amiyo, for insights and continued support to researchers at Makerere University.
In Uganda, over 56,238 are living with cancer and more than 21,000 deaths were registered in 2020, according to the Globocan Cancer Statistics report. Further the report shows the top seven cancers in Uganda including; cervical cancer, Kaposis Sarcoma, breast, prostate, Non-Hodgikin Lymphoma, cancer of the liver and esophageal – account for 70% of new cancer cases. Knowing the catastrophic health expenditure on cancer care is crucially important to design strategies of providing financial protection against the rising medical expenditure by households with cancer patients.
Meet the study team

Acknowledgements
This study was funded by the Government of the Republic of Uganda through Makerere University Research and Innovation Fund (MAK-RiF). Special thanks to all the patients, Care Givers and Key informants who participated in this study. Graduate Assistants Mr. Ronald Wasswa and Mr. Kayemba, Makerere University.