About 265 refugees were on April 9th 2022, awarded certificates after training in Entrepreneurship and Business management from Makerere University's College of Business and Management sciences' (CoBAMS). This training was conducted under the special refugee empowerment project sponsored by Makerere University Research and Innovations Fund (MAK-RIF), the project aims at integrating refugees into the economic development of the country while making them self-reliant.
The Makerere University CTF 2 held event saw the pioneer group of this refugee empowerment project managed by Dr. Anthony Tibayingana, Private Sector Foundation Uganda (PSFU) and other business practitioners passed out in jubilations and overwhelming joy from the beneficiaries.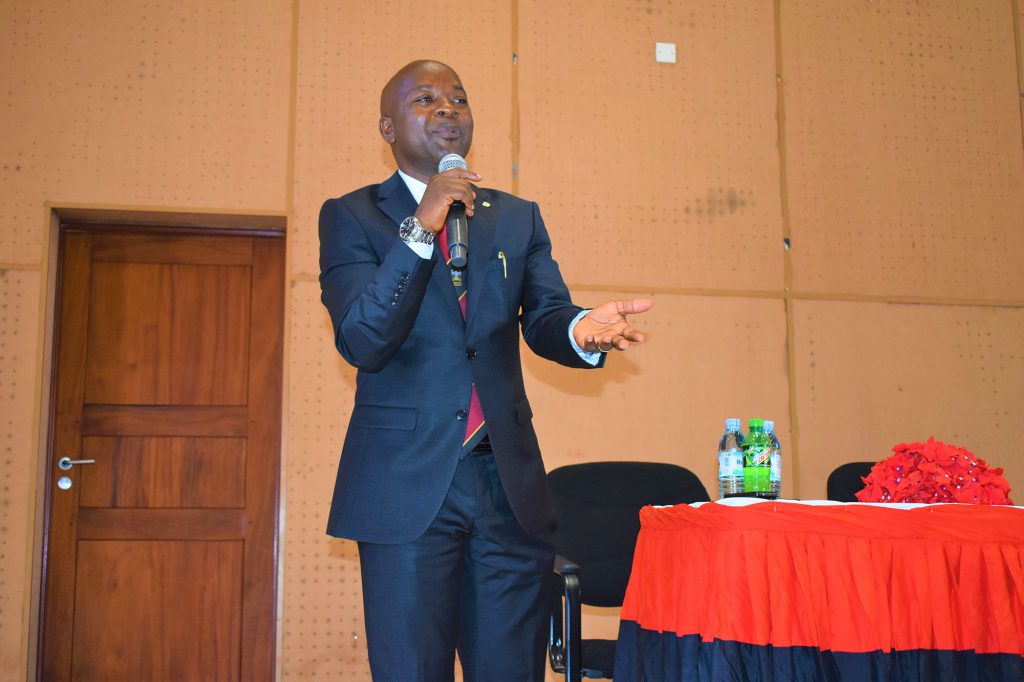 Dr. Anthony Tibaingana the project principal investigator opened up the ceremony by reminding the congregation that everybody is a potential refugee and that is why he and team decided to take the university to the community and most importantly a very special part of community the refugees. He hailed the graduands for their resilience and willingness to acquire knowledge thus the milestone achieved.
"It has been a great phenomenon to interact with the community of refugees, we have given you the knowledge and skills, we have all the trust and belief that you will use them to better your lives and the world at large," added Dr. Tibayingana who concluded by thanking his team members, Mak-RIF, the CoBAMS fraternity and the government of Uganda for polices and strategies on refugee empowerment.
On behalf of university management, Professor Edward Bbaale, the Dean School of Economics, hailed the government of Uganda for the Refugee Act 0f 2006 and its regulations of 2010 that protect and give refugees a right to engage in business and also attain education which have helped build their capacity and also cop up with life even when away from home. Prof. Bbaale thanked the project team for foreseeing impact for local integration and giving chance to this group of community to take part in activities that build the economy.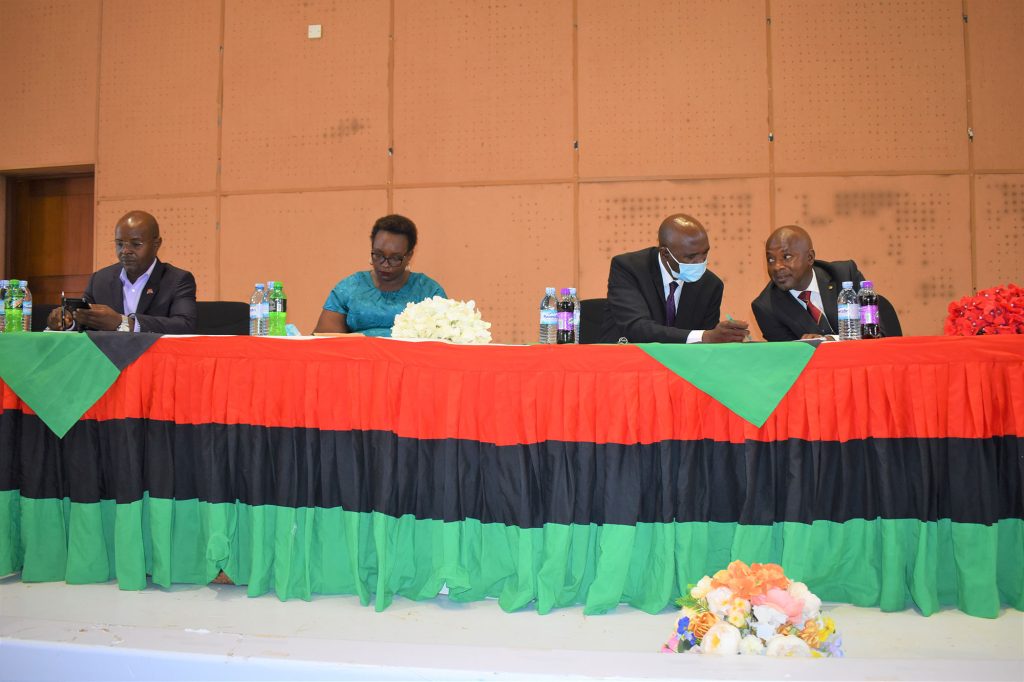 "With the knowledge and skills acquired, I believe these are qualified people and different from their non-trained fellows. I would like to implore the research team even to further form new research questions and make good recommendations that will even be adopted by government," added professor Bbaale who urged graduands to keep in touch, work together and share ideas because strength is about togetherness.
The Makerere University Research and Innovations Fund (MAK-RIF) Committee member, Dr. John Mutenyo, thanked Dr. Tibayingana and the research team for thinking about such an impactful community engaging idea adding that it is the first one of a kind amongst the over 700 research projects that have so far received funding from MAK-RIF.  
Dr. Mutenyo further encouraged the research team to write more research applications of the kind to continue impacting communities and also added that there is no way such projects can not be funded because community impact is one of the aspirations of the grant management. He closed off his remarks by thanking Government of Uganda and Makerere University for supporting research and policy framework.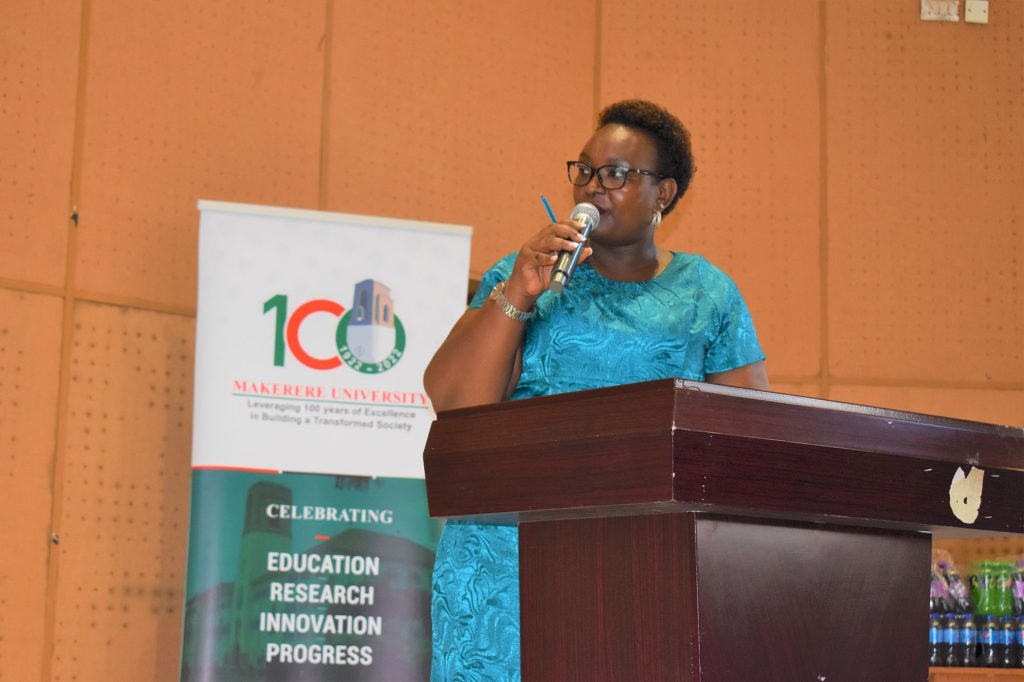 Representing the guest of honor, Ms Kusasira Darison a Community Services officer from the Prime Minister Office Refugee Division promised to extend this training through these now qualified refugees to the settlements in order to support the rest.
Ms Kusasira hailed government for putting in place friendly foreign policies that make refugees feel at home even while away from home. She reminded the beneficiaries that acquiring these skills is a lifetime opportunity and they should use them to integrate their livelihoods.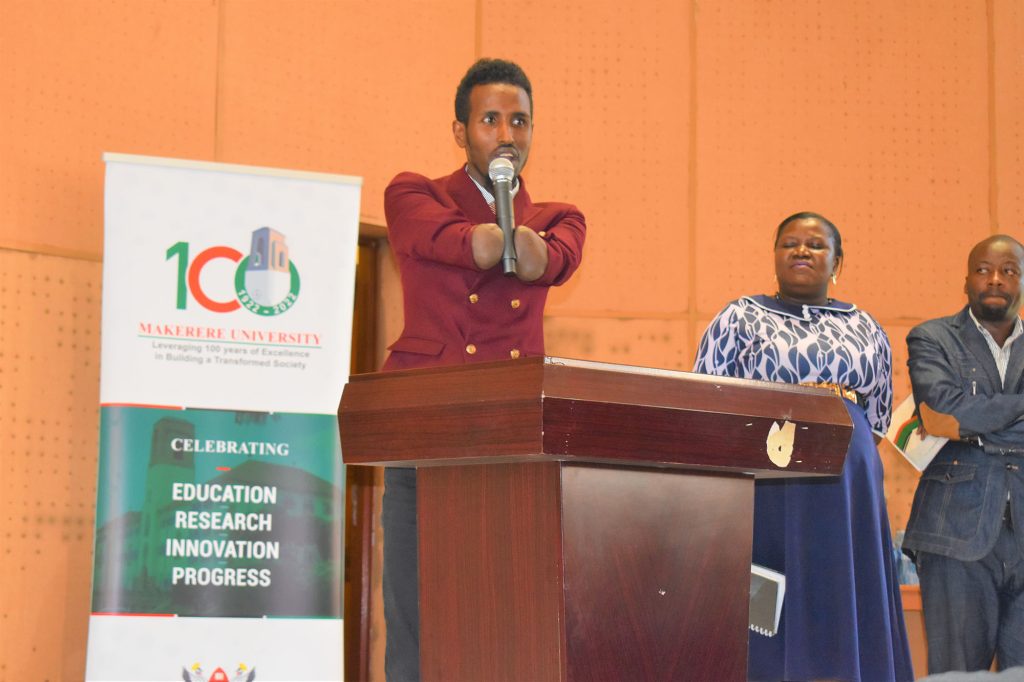 The refugees under their umbrella bodies of Somali Youth Action organization (SOYA), United South Sudanese refugee Community (USSARC) and the Congolese refugees in Uganda thanked government of Uganda and the East African community for welcoming Democratic Republic of Congo into the East Africa bloc. They thanked Makerere university and Dr. Tibayingana for the training opportunity which has also helped them skill their fellows in local languages they understand well back in their communities of Kawempe, Kitintale, Kansanga, Kisenyi and Mengo.
Dr. Faisal Buyinza a Co-Principal investigator on the project praised the refugee community for togetherness, resilience and willingness to acquired new skills exhibited throughout the training period.