By Betty Kyakuwa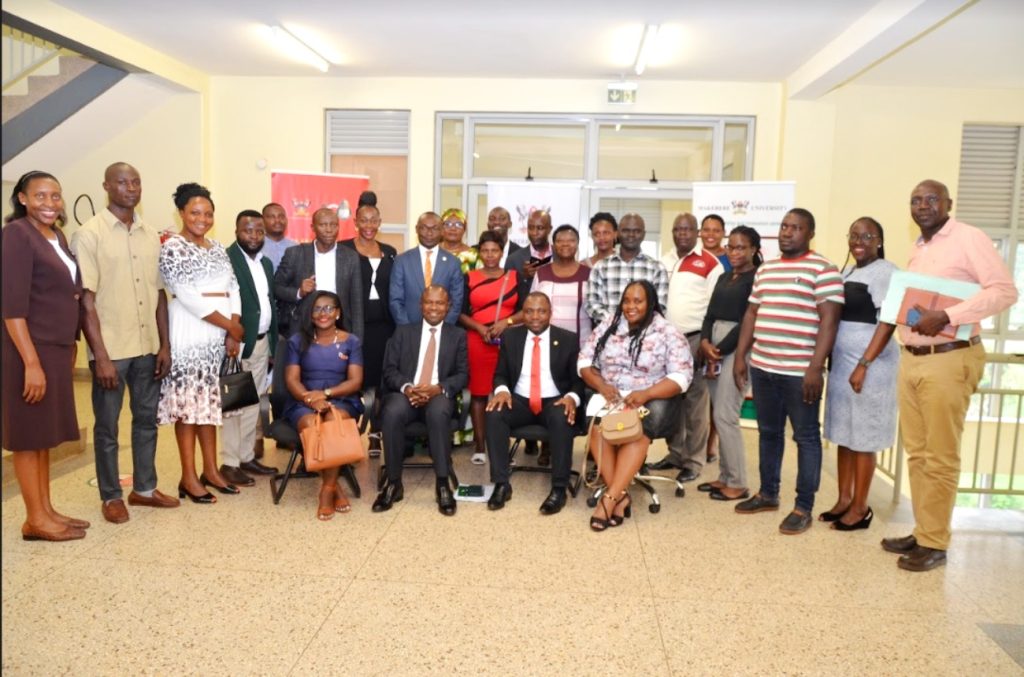 The College of Business and Management Sciences (CoBAMS) has set up a forum to facilitate partnerships and transfer of assistance from academia to small and middle-sized innovators and entrepreneurs. The forum was established at the first-ever Entrepreneurs' Business Breakfast Meeting held in Yusuf Lule Central Teaching Facility, Makerere University on December 7, 2022.
The breakfast meeting was organised by the CoBAMS-based Makerere University Entrepreneurship and Outreach Centre, under the theme, 'Makerere University's role in entrepreneurship ecosystem' The meeting was attended by government agencies, Makerere University faculty and students and a wide array of entrepreneurs in the private sector.
The forum was one of the two engagement platforms agreed upon in the meeting. Giving a wrap-up of the meeting's discussions and resolutions, the college Principal Prof. Eria Hisali said, "We have agreed to set up two platforms: this one of academics with entrepreneurs and private sector practitioners, and the other for policymakers where we academics will engage with government ministries and agencies. The latter will be known as a policy laboratory. As for the former, the committee of volunteers we have set up today will come up with an appropriate name."
A committee of ten volunteers was formed. They include;
Mr. John Kakungulu Walugembe, the executive director of Federation of Small and Medium Enterprises Uganda
Grace Nanyonga Mugisha, Grana Fish Supplies Ltd
Kazigati B.L.F, NAADS secretariat
Seregio Naturinda, Swiftia Devt ltd
Sajjabi Bamuzala Robert, Uwezo Microfinance
Nabuuma Teddy, Twin Cakery
Pamela Nalukwago Ntalo, Pamville Schools
Ssekimpi Philip Kakembo, Uganda Tailors Association
Alitubera Martha
Ssenogo Brian Kimuli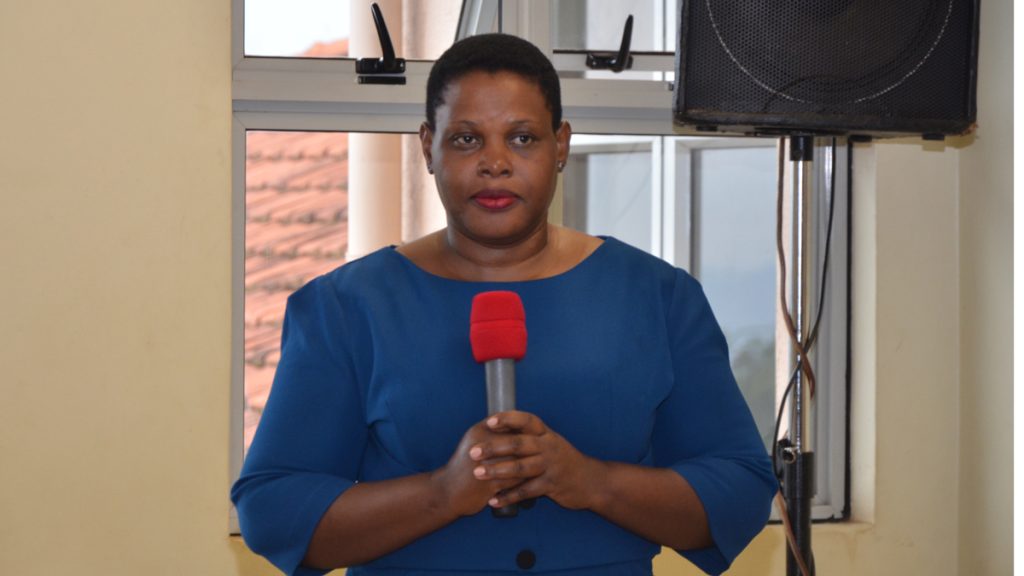 The committee will work with a secretariat to be headed by Dr. Sarah Bimbona, the director of the Makerere University Entrepreneurship and Outreach Centre (MakEOC). It was mandated to pursue the recommendations of the first Entrepreneurs' Business Breakfast Meeting and plan for future activities which include organizing the second such meeting in June 2023.
It was further resolved that to start with, the forum should convene twice a year, but the committee should meet quite often and keep updating the forum members. The next meeting of the forum should have more numbers in attendance, with more entrepreneurs giving personal testimonies of assistance got from Makerere University.
VACATING COMFORT ZONES
Prof. Hisali was pleased to listen to requests for more practical interaction between academics and entrepreneurs and innovators in the practical economy. "I am happy that our guests are challenging us to get out of our comfort zones as academicians. As a college, we have the knowledge and the manpower – faculty and students – which we can dip into the ecosystem of business and innovation. We are well placed to provide advisory services in areas of funding, taxation and policies, among others," Prof. Hisali affirmed.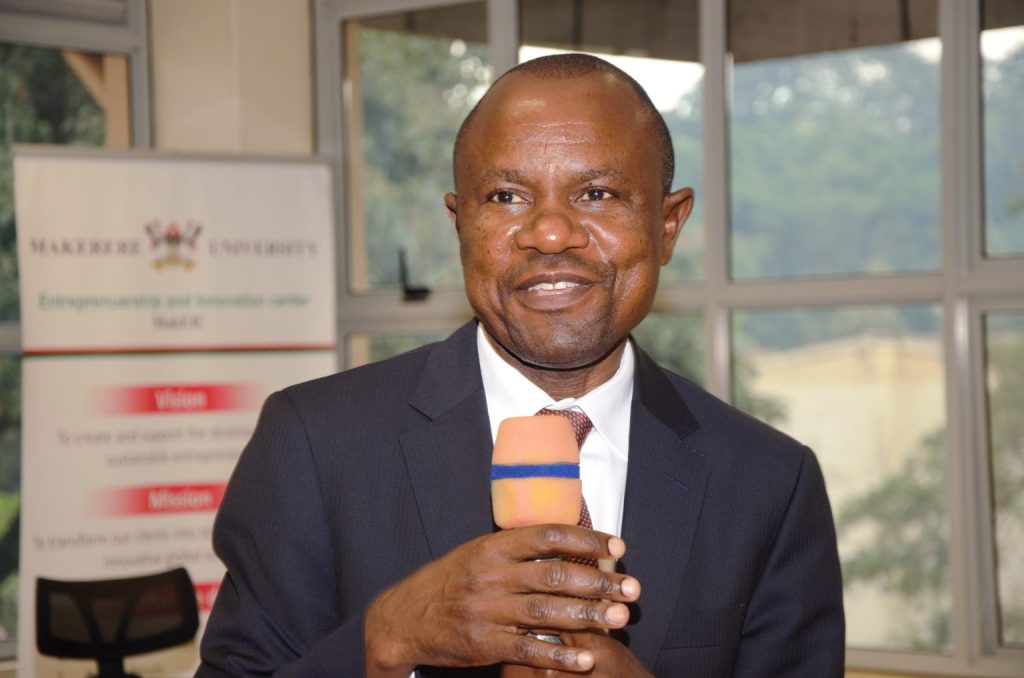 He explained how the Makerere University of today is no longer the ivory tower of the past. "We recognize that we are in the knowledge era; so, we share the knowledge we create through publications and conferences; we mentor students through expos and hubs, such that many of them leave campus when they are already employers or employed."
He disclosed that the college works with several stakeholders such as Uganda Revenue Authority, Uganda Registration Services Bureau, women traders in Kampala markets and other communities. This, in addition to designing more practical and relevant academic programmes
Prof. Hisali said the conversation on how the university should guide potential entrepreneurs and investors, what type of skills should be given to students and how to build and sustain a solid bridge among academia, industry, finance and business should continue.
KEYNOTE SPEAKER JOHN WALUGEMBE
Mr. John Kakungulu Walugembe, the executive director of the 734,000-business-member Federation of Small and Medium Enterprises Uganda, was the keynote speaker. Mr Walugembe underscored the central role of small and medium enterprises and businesses in the development of countries.
"There is a lot of confusion and lack of exposure in this country. No country has ever developed on the basis of big companies or big investors. It is small and medium-sized enterprises that have built economies in developed countries." He added that no country can ignore the textile and apparels sector, adding that this sector alone would employ all the youth flocking the Middle East seeking employment.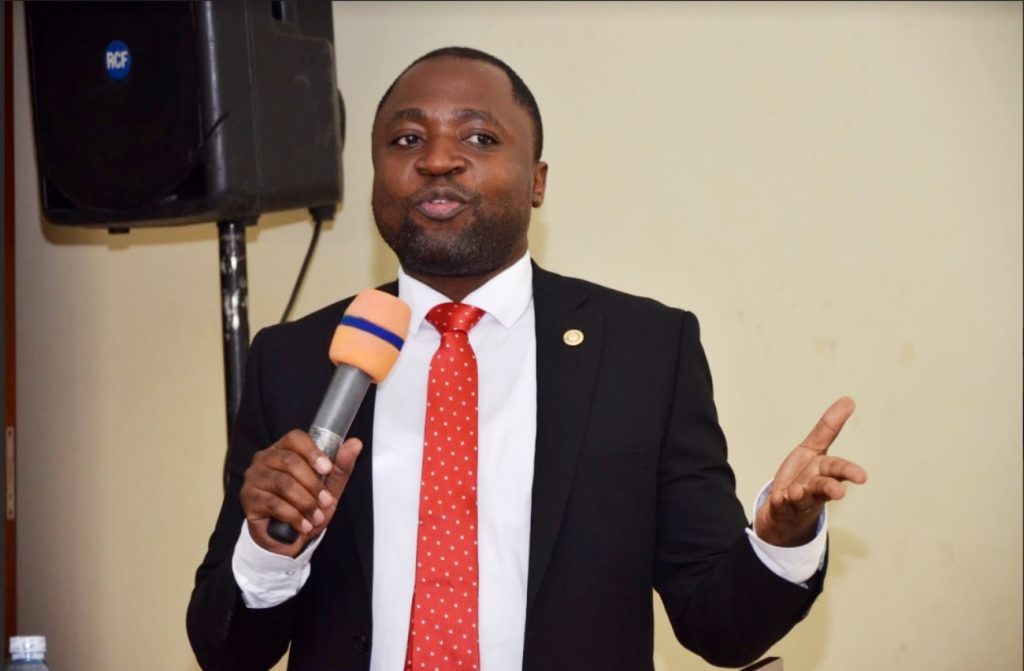 Mr Walugembe decried the culture of entrepreneurs working in isolation from one another and the alarming lack of soft skills especially among the youth who dream of becoming rich without sweating. "There are many jobs in this country, but it is very difficult to find honest people," he lamented.
He also criticized banks in Uganda for concentrating on buying treasury bills and bonds rather than loaning money to businesses, and the tax authority which prefers closing distressed businesses rather than help them survive.
Mr Walugembe outlined a number of interventions Makerere can make to improve the situation in the ecosystem. He advised Makerere to have a venture fund and raise funds for investment; intellectual property; set up student-led enterprises; and avoid training people for jobs that are dying or no longer exist, among others.
DESIGN LABS, PUBLIC INVESTMENT MANAGEMENT CENTRE
Dr. Cathy Mbidde, the manager at Makerere University Innovation Hub, said the hub had embarked on the task of retrieving research documents archived in the library and translating them into usable innovations and products. She disclosed that with UNDP support, Makerere University is going to set up nine design labs for making machines and equipment, among other uses.
Prof. Hisali reported that government has given money to the college to set up a Centre of Public Investment Management. He said the centre has started supporting the implementation of many government initiatives and the improvement of the management performance of Saccos and SMEs. It would also absorb many of the students who would give free service as part of their training.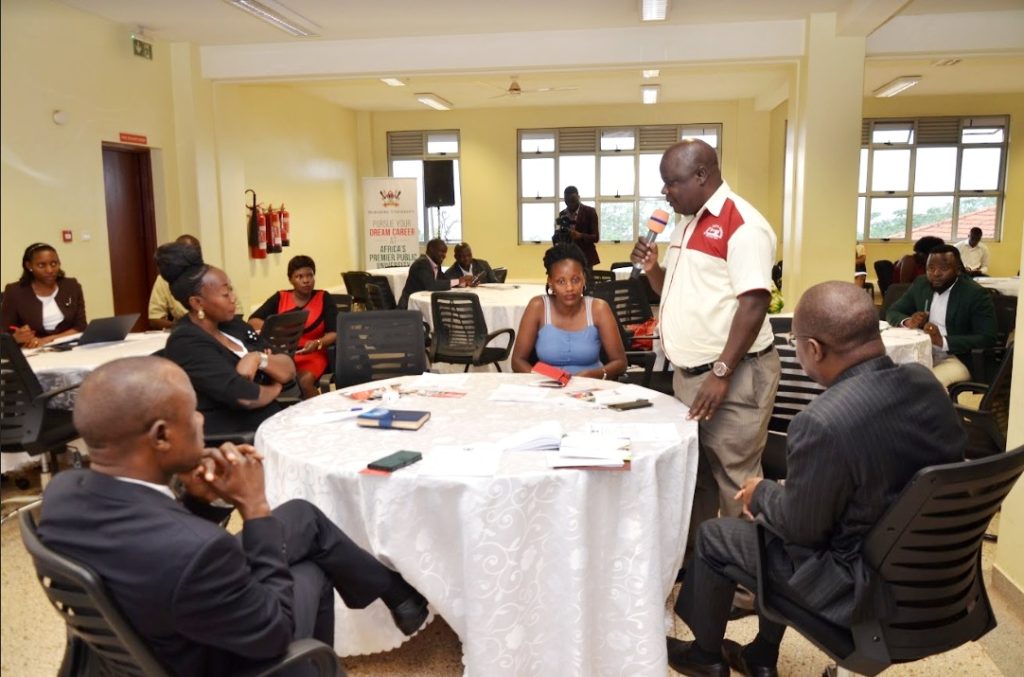 Non-Makerere participants put forward a number of challenges they face and pieces of advice on how the university should collaborate with them going forward. For example, they requested the university to help them gain exposure through foreign visits, avail advisory databases that can provide information and guidance on what kind of business one can start with which amount of capital or skills. Participants also asked the university to train their students in soft skills, character, morality and discipline. Lack of self-confidence and a persevering spirit and shortage of locally made machines and equipment were pointed out as major obstacles to growth and survival of many businesses.