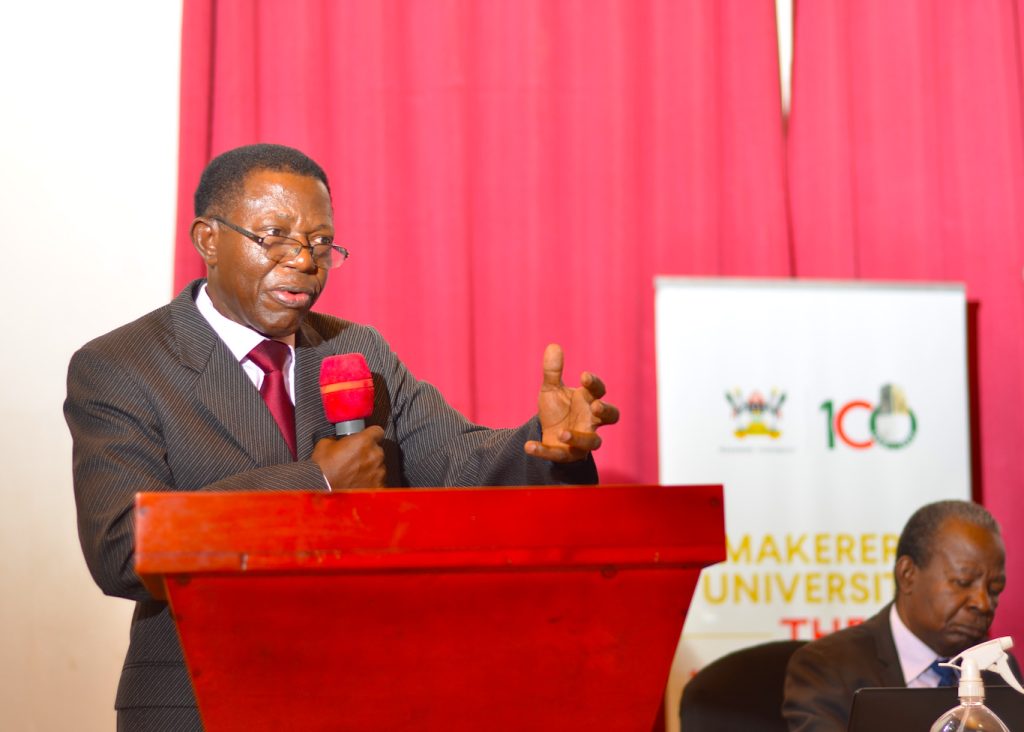 School of Statistics & Planning rewards staff
The School of Statistics and Planning yesterday rewarded and recognized the contribution of some of its staff members. This was during a conference organized to make the world statistics week.
Those recognized for their contributions included, Dr. Abraham Owino Yeyo, Dr. Chris Ndatira Mukiza, Mrs. Agnes Ssekiboobo and Mr. Godfrey Nabong.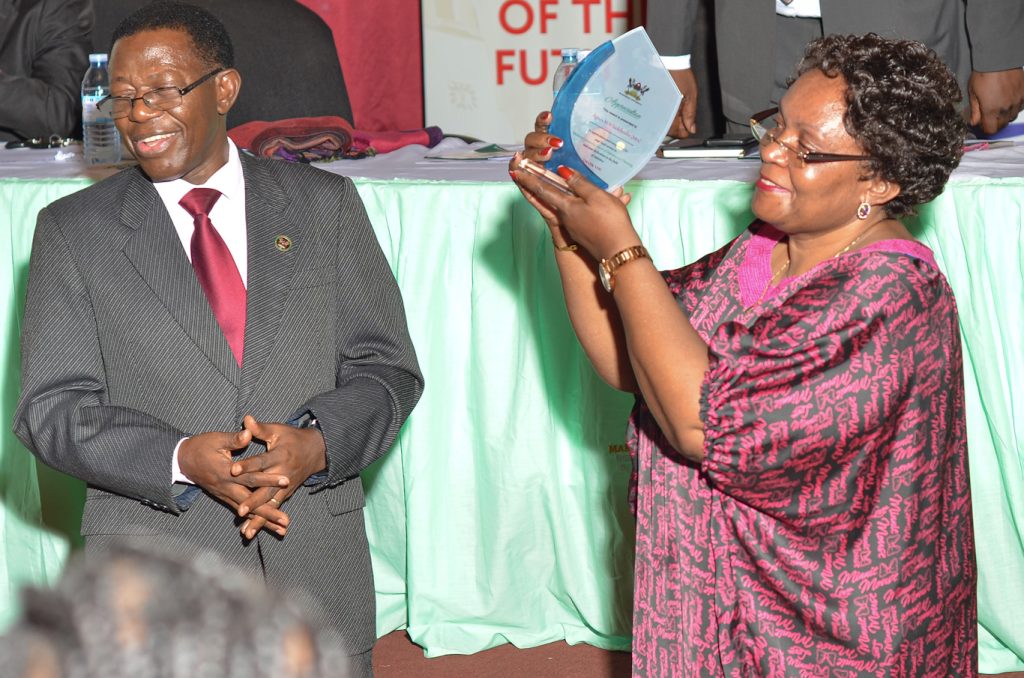 The school was joined by the Uganda Bureau of Statistics (UBOS) in organizing the conference under the theme "Strengthening data systems by modernizing the production and use of agricultural statistics: informing policies with a view to improving resilience in agriculture, nutrition, and food security in Africa".
Speaking at the opening of the conference, Prof. Buyinza Mukadasi, who represented the Vice Chancellor, said it is important to use agriculture statistics to inform better planning that can cause transformation in the entire agriculture production chain.
He advised that the school should we endeavor to align the academic programs to the UN 2030 SDGs to ensure that we optimally contribute to the achievements of the SDGs alongside other National Development frameworks such as the National Development Plan III, Parish Development Model, Vision 2040, and African charter 2063.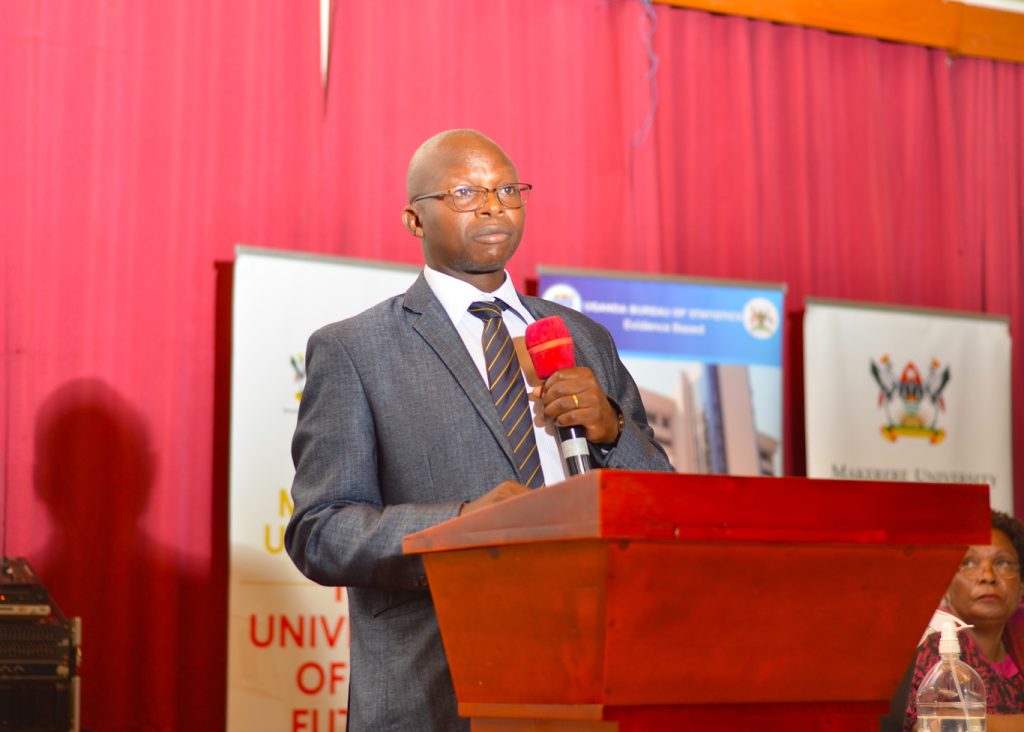 "What separates good decisions from the bad ones is the fact that the good ones are informed by right data and evidence," Prof. Buyinza emphasized.
He called on the students to be innovative so that they can contribute to the transformation of the country. Prof. Buyinza appreciated UBOS for partnering with Makerere University.
The Dean School of Statistics, Dr. James Wokadala said the marking of the Statistics week reminds statisticians of their responsibilities to facilitate the production of relevant statistics to inform decision making, develop methodologies, and generate new knowledge and nurture the Statistics Cadres globally.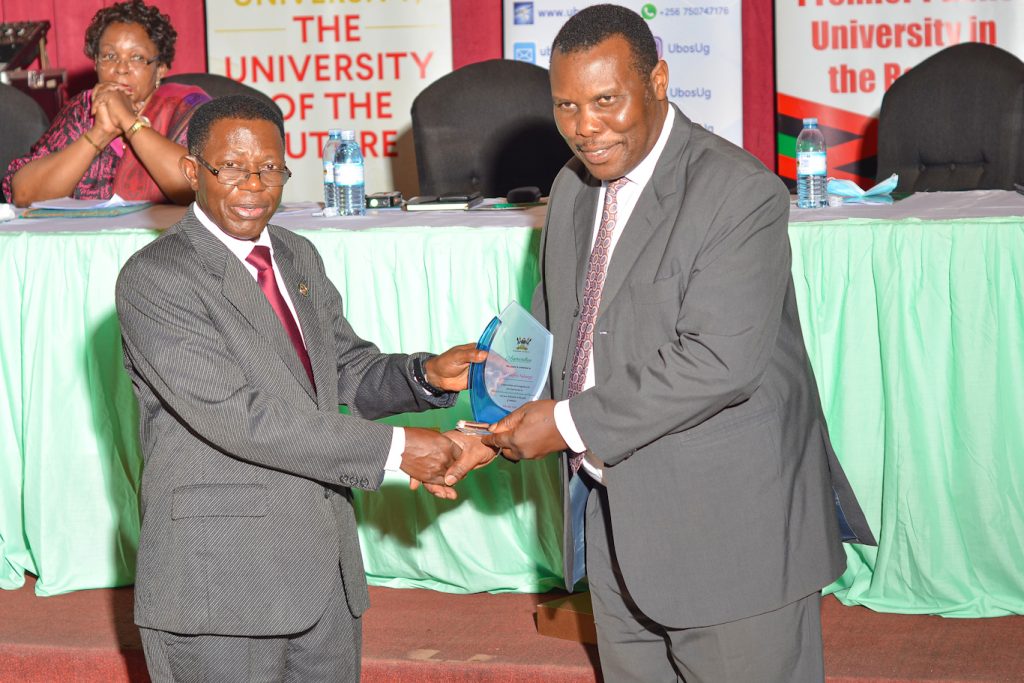 Mr. Godfrey Nabongo, the Deputy Director of UBOS called on universities to improve the way they teach statistics by teaching students how to integrate data and use UBOS data to create new innovations in statistics. He urged the decision makers to develop a statistic mentality which demands that decisions are made based on scientific evidence or numbers. He called on participants to have a student mentality by maintaining curiosity, being innovative and quick to learn. Mr. Nabongo said UBOS was moving towards strengthening collection of administrative data rather than census.
The keynote speaker, Dr. Abraham Owino called on UBOS to provide data about markets and products in order to help farmers and consumers. He said it was also important for the country to carry out annual surveys. He said the SDG of ending hunger by 2030 is a far cry because of the increasing food security. He therefore called on UBOS to provide data that can help us make decisions geared towards changing for the better. He said people need to know how much food is needed for a country to qualify as a food secure community. "We need a paradigm shift to start discovering problems together and how to move ahead," Dr. Owino said.