The government has been advised to create a fund to support Small and Medium Enterprises to implement symbiotic practices, which they say will foster sustainable development.
Dr. Saadat Kimuli Nakyejwe, the principal investigator, and Dr. Kasimu Sendawula from Makerere University Business School and the College of Business and Management Sciences at Makerere University, respectively, argued that if firms practice industrial symbiosis (working together to forge a mutually beneficial relationship), they are bound to grow. This symbiosis may take different forms, such as knowledge sharing, raw material sharing, and the sharing of machines and space, among other things.
Dr. Saadat said these mutually beneficial relations will result in more profitable businesses, conservation of the environment, reduction in production costs, and creation of jobs. Furthermore, he emphasized that industrial symbiosis can also lead to innovation and increased competitiveness within industries. By collaborating and leveraging each other's resources, firms can develop new products and services that meet evolving market demands. Ultimately, this not only benefits individual businesses but also contributes to overall economic growth and sustainability.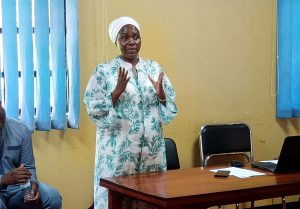 Dr. Kasimu Sendawula, the Co-PI of the project, said there is a need to sensitize entrepreneurs about the benefits of industrial symbiosis, emphasizing that it can lead to cost savings through resource efficiency and waste reduction. Additionally, industrial symbiosis can foster a more circular economy by promoting the reuse and recycling of materials, reducing environmental impact, and promoting sustainable practices. The researchers also called for an amendment to the current Micro, Small, and Medium Enterprise (MSMEs) policy so that it can address the environmental, social, and economic issues undermining the potential of MSMEs to undertake industrial symbiosis.  By incorporating industrial symbiosis into the MSMEs policy, it can provide the necessary support and incentives for businesses to adopt sustainable practices. This would not only benefit the environment but also enhance the competitiveness and resilience of MSMEs in the long run. The team also called on the government to put in place a symbiotic fund to support organizations. This fund could provide financial resources and technical assistance to MSMEs interested in implementing industrial symbiosis initiatives. Additionally, the team suggested that the government should collaborate with industry associations and experts to develop training programs and knowledge-sharing platforms to help MSMEs navigate the challenges and opportunities of industrial symbiosis.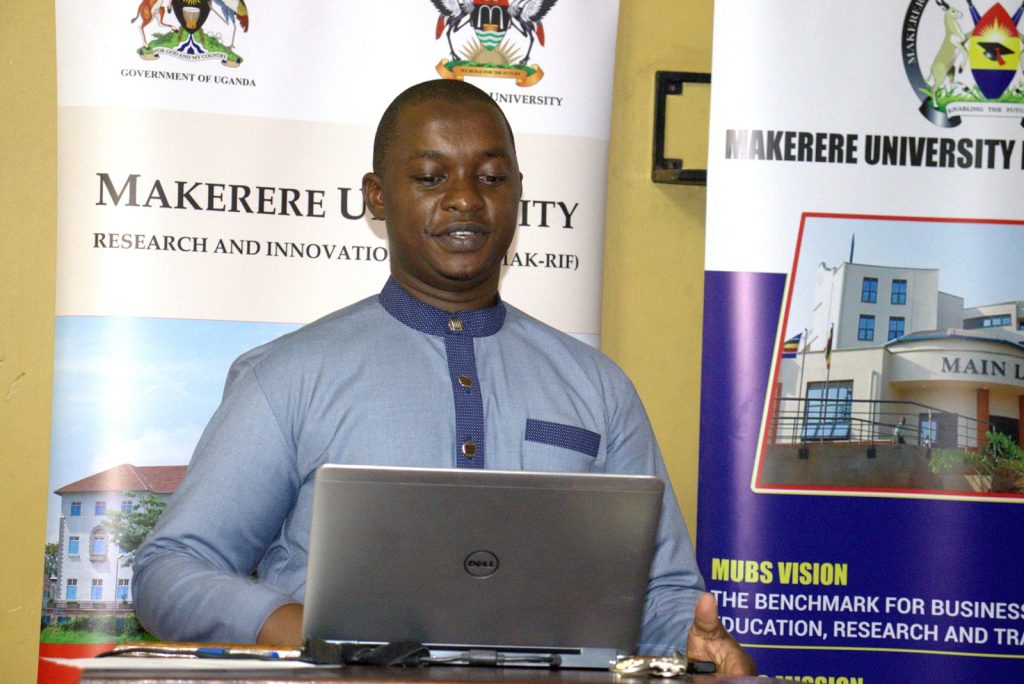 Ms. Nakalembe Betty, one of the entrepreneurs that participated in the research, shared with participants during the research dissemination on November 9, 2023, that she had successfully implemented an industrial symbiosis initiative in her textile business. She emphasized the importance of networking and building relationships with other businesses in order to identify potential symbiotic partnerships. Ms. Nakalembe also highlighted the positive impact that industrial symbiosis had on her business's sustainability practices and overall profitability. She shared that since the training, she has been able to use the waste textile materials to make decorative materials, masks, and glass covers, among other products. This, she said, has reduced her waste disposal and also increased her income. Additionally, Ms. Nakalembe mentioned that through industrial symbiosis, she has been able to establish a network of suppliers and customers who are interested in sustainable products. This has not only expanded her market reach but also allowed her to contribute to the circular economy by promoting the reuse and repurposing of materials. As a result, her business has become more resilient and environmentally conscious, positioning her as a leader in sustainable practices within her industry.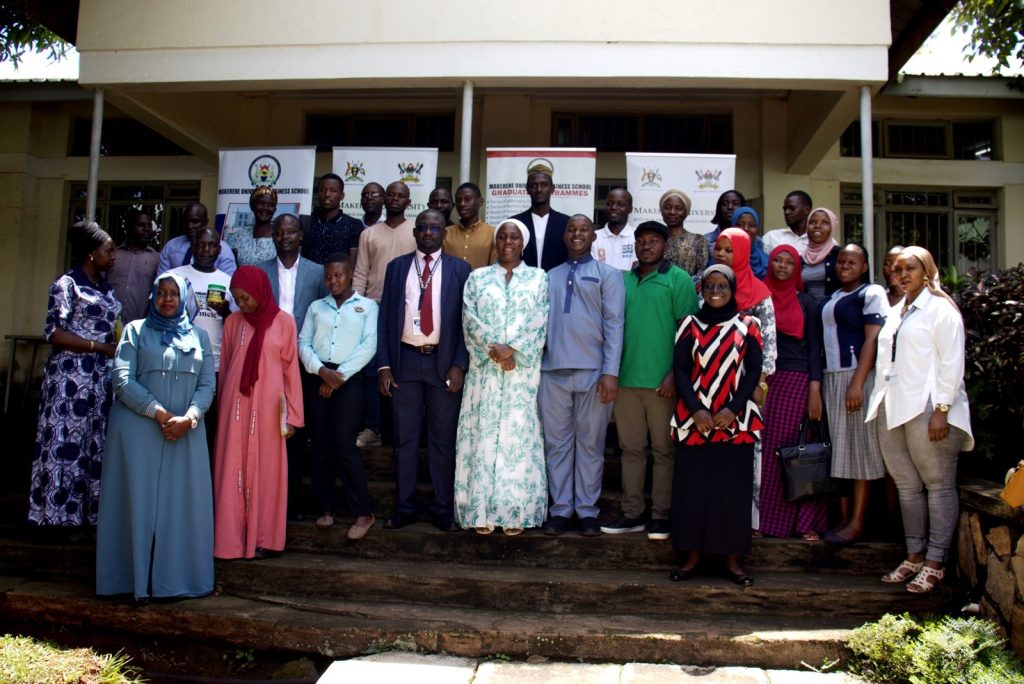 Ms. Natayi Aisha, who is in charge of recycling at Luuka Plastics, also shared that the company recycles plastic and polythene bags in an effort to reduce waste and minimize their environmental impact. By implementing recycling practices, Luuka Plastics is able to divert plastic waste from landfills and give it a new life, reducing the need for virgin materials and conserving valuable resources. This not only benefits the environment but also creates a positive image for the company, attracting eco-conscious customers who appreciate their commitment to sustainability.
Mr. Galiwango Hamza, the Director of Industrial Parks at the Uganda Investment Authority, welcomed the recommendations of the research team, saying that industrial symbiosis aligns with Uganda's goals of promoting sustainable industrial practices. He emphasized the importance of companies like Luuka Plastics in driving economic growth while minimizing environmental impact. Additionally, Mr. Hamza expressed his hope that other businesses would follow suit and adopt similar practices to contribute to a greener and more sustainable future for Uganda. Mr. Ezra Byakutangaza, from the Research and Innovation Fund of Makerere University, the funding agency, congratulated the researchers and also thanked the government for the continued funding of research and innovation.