Makerere University, yesterday July 18, 2022 signed a memorandum of understanding with the Association of Chartered Certified Accountants (ACCA), which is set to benefit students of Bachelor of Commerce – Accounting major.
According to the Country Manager of ACCA Uganda, Charlotte Kukunda, Makerere University students, starting with the next Academic year 2023 will be exempted from 8 examination papers out of the 13 papers one is supposed to take before being certified as a professional accountant.
This means that of Bachelor of Commerce – Accounting students will be sitting for only 5 out of 13 examinations to attain full ACCA qualifications.
The accreditation is for five years effective 2023 to 2027.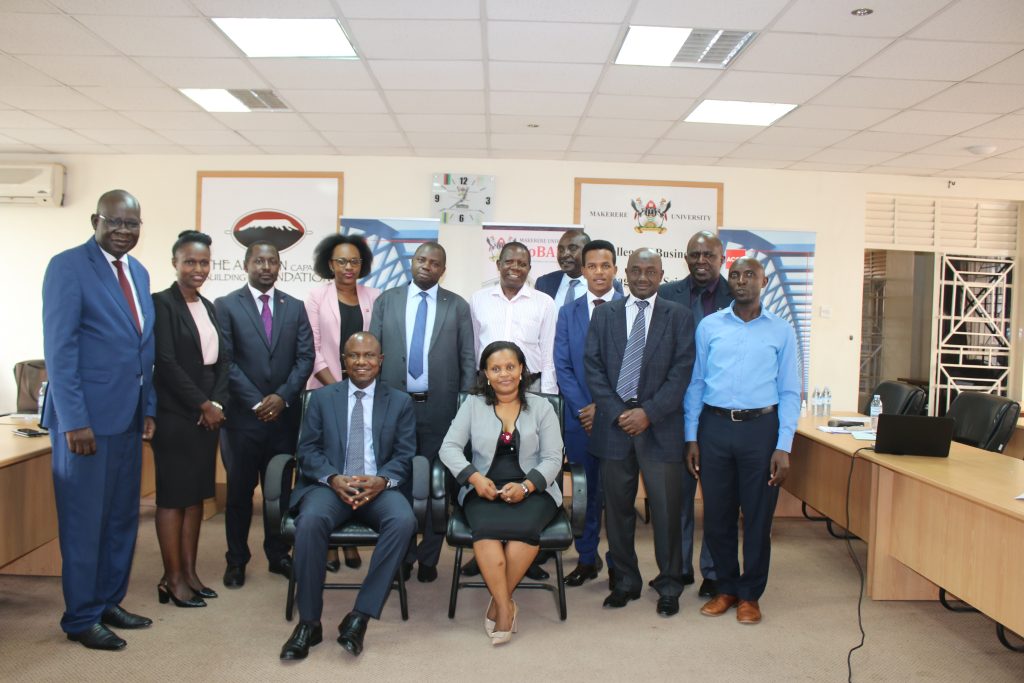 This comes with a reduction in the years a student is scheduled to spend studying ACCA as well as reducing the money one is supposed to spend on the eight courses.
Ms. Kukunda said that it takes one about two years to complete the ACCA course if one is to do all the 13 courses. However, with the exception of the 8 examinations, one can finish the course in one year.
During the signing ceremony, the Principal of the College of Business and Management Sciences, Prof. Eria Hisali, who represented the Vice Chancellor said the exemptions are a stamp of quality of the curriculum and education that the school of Business offers. He said the college was dedicated to conducting quality assurance for her courses, service delivery and research. "We want to get to the level where all our flagship programs are internationally accredited," Prof. Hisali said.
The Dean School of Business, Prof. Godfrey Akileng, said before the accredidation was done, ACCA conducted an audit of the curriculum and examinations of the Bachelor of Commerce – Accounting course.
"This decision means that ACCA highly regards the quality of the curriculum, training and examination of Bachelor of Commerce and that students of Bachelor of Commerce-Accounting option will attempt only 5 examination papers to attain a full ACCA qualification," Prof. Akileng said.
This is because, in some course units, what the students will have studied and accomplished within their three years of Bachelor's training will be similar to some of the post-business school content they ordinarily should have encountered as part of their ACCA training.
Story by Betty Kyakuwa
Principal Communication Officer