Over 25 public officers from various Ministries, department and Agencies were on February 10, 2023 awarded certificates after completing a two-weeks training in Public Investment Management. The trainees have been undertaking a course on Investment Appraisal and Risk Analysis. The training was conducted by the Public Investment Management Centre of Excellence at the College of Business and Management Sciences. The trainers are drawn from Makerere University, Ministry of Finance, Planning and Economic Development and Cambridge Resources Institute at the University of Queens. Speaking at the handover ceremony, the Manager of the centre, Dr. Willy Kagarura said the training equips individuals with the tools to be able to make important decisions relating to the viability of government projects. The course which is divided into two modules covers financial analysis, risk analysis, stakeholder analysis and economic analysis. Dr. Kagarura reminded the trainees that the government expects that they will better prepare and supervise projects after this training.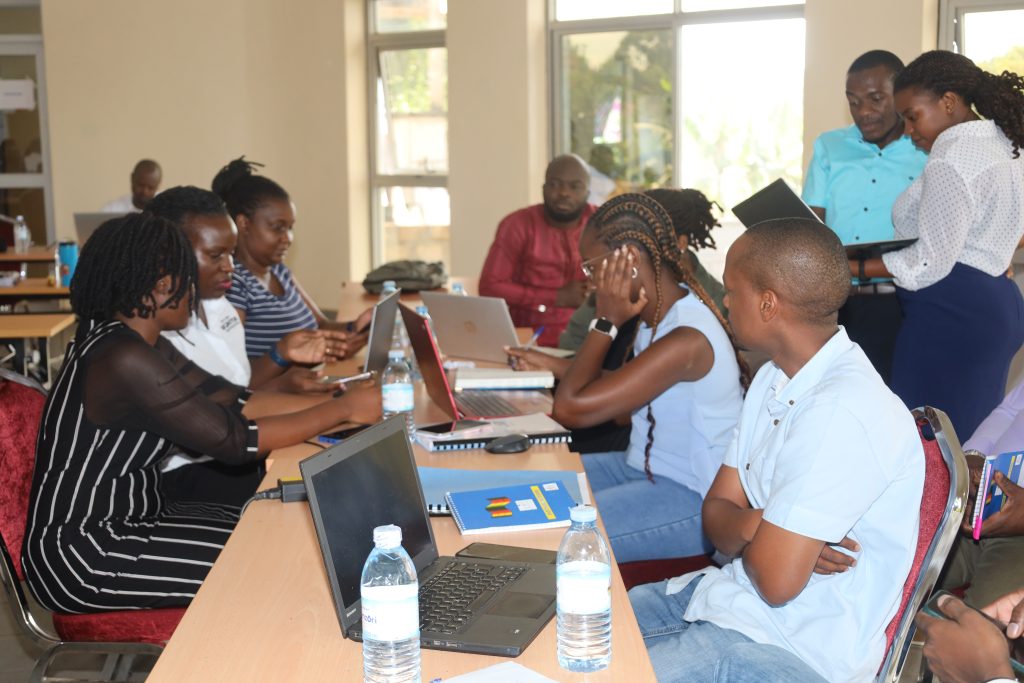 Commissioner Ashaba Hannington, who represented the permanent Secretary of MoFPED, said the ministry had decided to establish the PIM centre excellence is an effort to establish sustainability and reduce the cost of training of government officials. Previously, officers trained at Queens University, a thing that he ministry found expensive to sustain. "I call on you to take and share the knowledge you have gained with other people in your agencies," Mr Ashaba said.
He pledged government support to the centre to enable it train more public officers.
The Principal of CoBAMS, Prof. Eria Hisali, said the university is equipping participants with knowledge and skills to be able to offer interventions and in-depth analysis of projects. "The best way to appreciate the tax payers is by preparing viable projects," Prof. Hisali cautioned.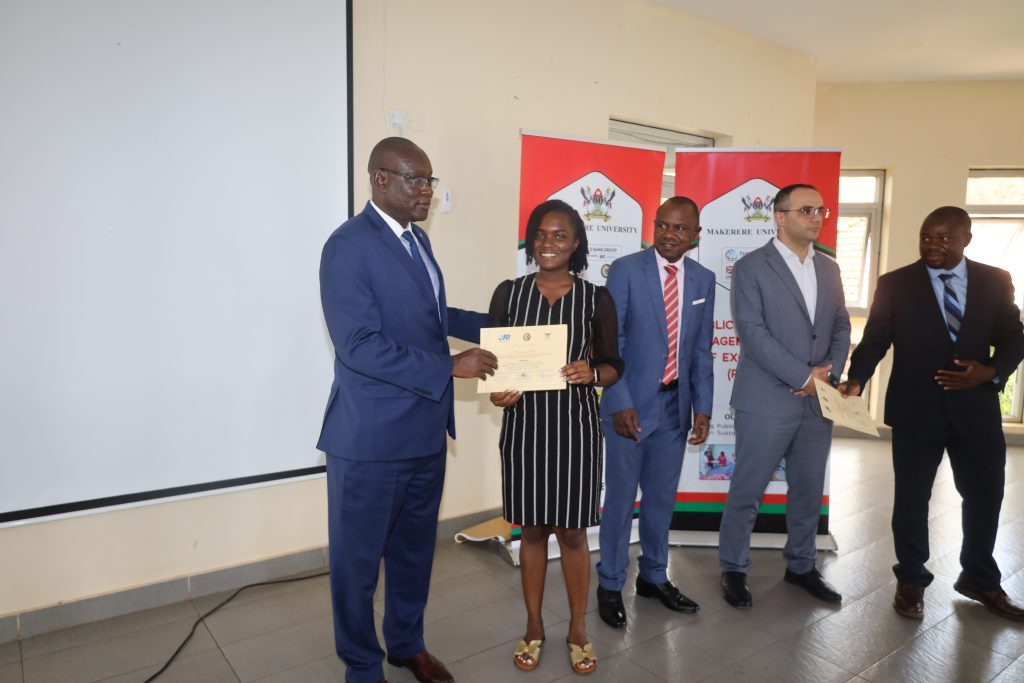 One of the students, Mr Kenneth Otikal from Diary Development Authority thanked the facilitators for a job well done in passing on knowledge during the last two weeks. "We have learnt a lot from you. We can now apply financial management in our work as well as our lives," Mr Otikal said. He thanked MoFPED for spearheading the training and Makerere University for offering the training. The Dean of the School of Economics, Prof. Ibrahim Okumu, who was also one of the trainers congratulated the trainee upon the successful completion of the course.