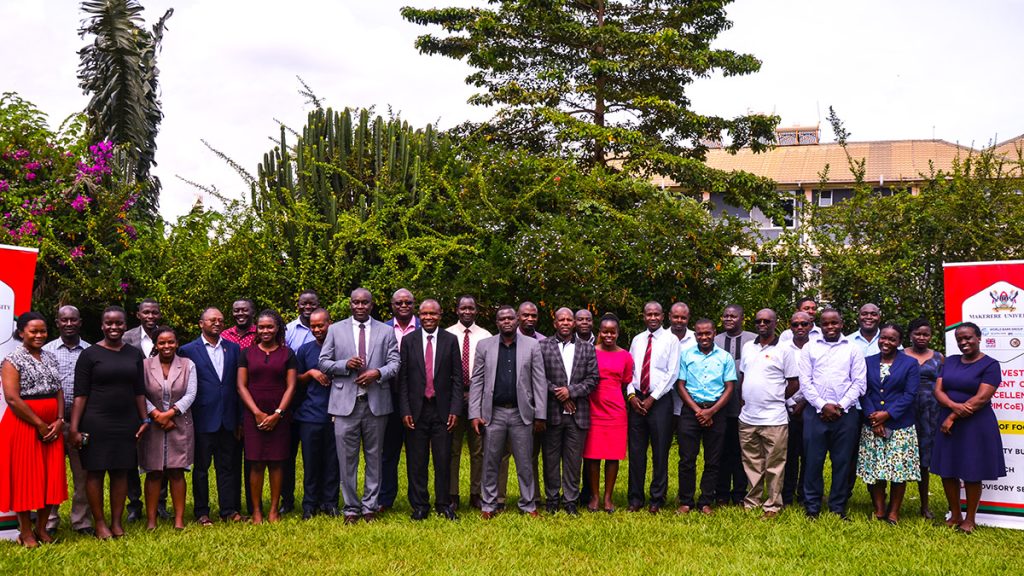 The Principal of the College of Business and Management Sciences, Prof. Eria Hisali, has called on public officers to ensure that the country gets value for money from government project. Prof. Hisali was speaking in Jinja during a training of public officers conducted by the Public Investment Management Centre of Excellence at CoBAMS. The officers are undertaking Basic Training in public investment management.
Prof. Hisali said the University was happy to provide the training in an effort to enhance the capacity of all public officers to prepare development projects and help them understand the cycle of PIM.
"We want you to be equipped with the tools to enable you prepare a good project that will meet the standard of government's development projects," he emphasized.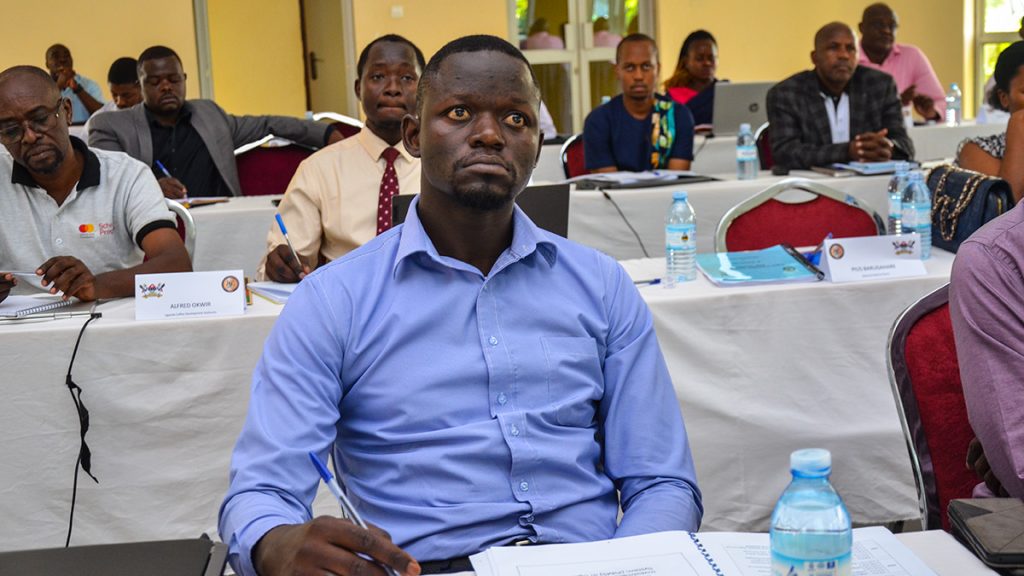 He said he hope that the course will enable public officers to align their projects with the operational frameworks of government. "You will learn what qualifies a project to be a development project or a recurrent project. Eg the chart of accounts, program implementation plan of NDPIII."
The manager of the PIM Centre of Excellence, Dr. Willy Kagarura, said the centre was in 2016 tasked by the World Bank to develop capacity of all public officers. The centre has designed developed courses at 3 levels ie. Basic Training in PIM, Intermediate and Advanced level training.
"Today, we are conducting the first level, which should be undertaken by all public officers," Dr. Kagarura said. The course, the Centre manager said emphasizes project preparation and covers project concept note writing, project profile, Integrated Bank of Projects (IBP) and feasibility studies.
One of the trainees, Ms. Apio Priscilla from Uganda Electricity Transmission Company Limited said the training has given her insight into PIM and also knowledge to improve presentation of project concepts and profiling.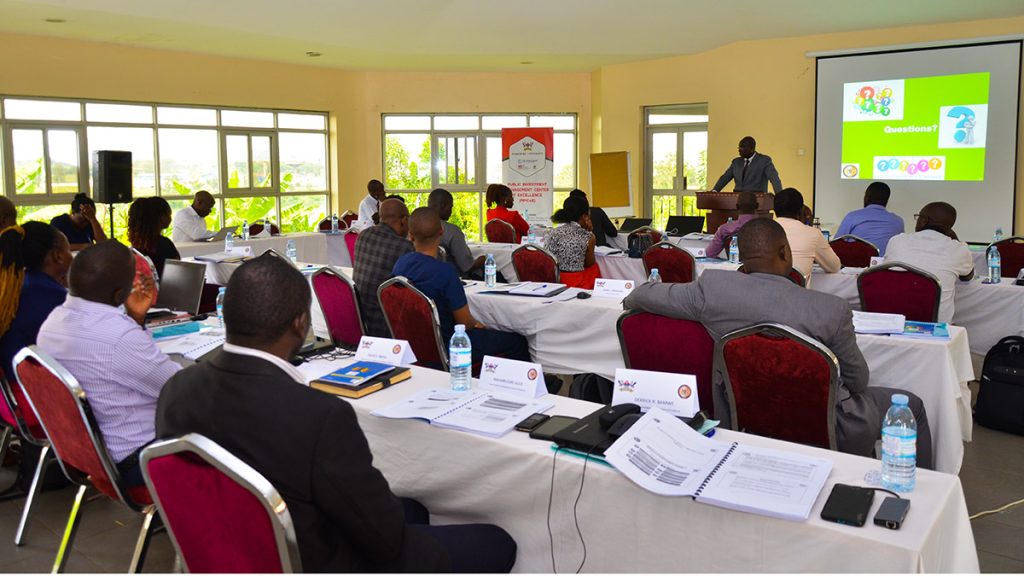 The 4-day training, conducted in collaboration with MoFPED and National Planning Authority has drawn participants from different ministries and government agencies including URA, IGG, Mulago Hospital, NCHE, Diary Development Authority, National Population Council, Kabale University, UTB, MoFPED, Office of the President, UBOS, UEGCL and Ministry of Lands, Housing and Urban Development among others.
Going forward, the centre will conduct the intermediate training in January 2023.